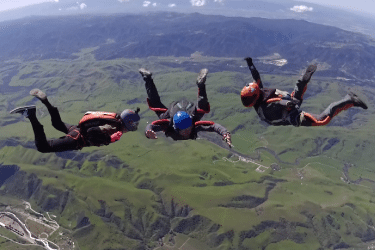 Ever dreamed about flying?!
Through the AFF and coach programs you can achieve solo status, get you Skydiver License and make your dream come true.
Operating under USPA's safety-oriented Integrated Student Program (ISP), we teach students the necessary skills to become a skydiver through a series of jumps in 8 categories (A-H).
'A' License Dream Pack $2,999
First Jump Course: 8 hours of ground school

AFF Progression Jumps (7 jumps): Categories A to E, briefing & debriefing, complete gear rental

17 Jump Tickets: airplane ride to altitude

17 Gear Rentals: parachute system, helmet, jumpsuit, post-jump pack

1 Coach Jump: check dive for 'A' license requirements

Packing Class

Brand New Skydiving Gear: analog altimeter, protective eye goggles, 500 jumps logbook​​ with room to write down points to remember
Save over $350 and get your personal gear!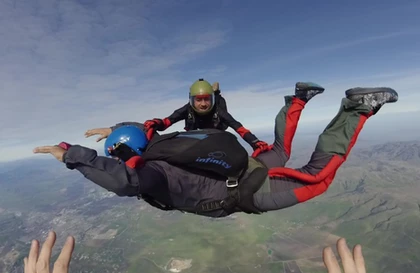 First Jump Course: 8 hours of ground school

AFF Progression Jumps (7 jumps): Categories A to E, briefing & debriefing, complete gear rental

18 Jump Tickets: airplane ride to altitude
$1899
First Jump Course: 8 hours of ground school

AFF Progression Jumps (7 jumps): Categories A to E, briefing & debriefing, complete gear rental
$1699
First Jump Course: 8 hours of ground school

First AFF Jump (1 jump): Category A, briefing & debriefing, complete gear rental
$350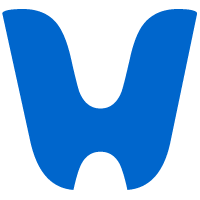 Office - Everyday 10:00am to 4:00pm
Flights - Friday to Monday 9:00am to 6:00pm